College Library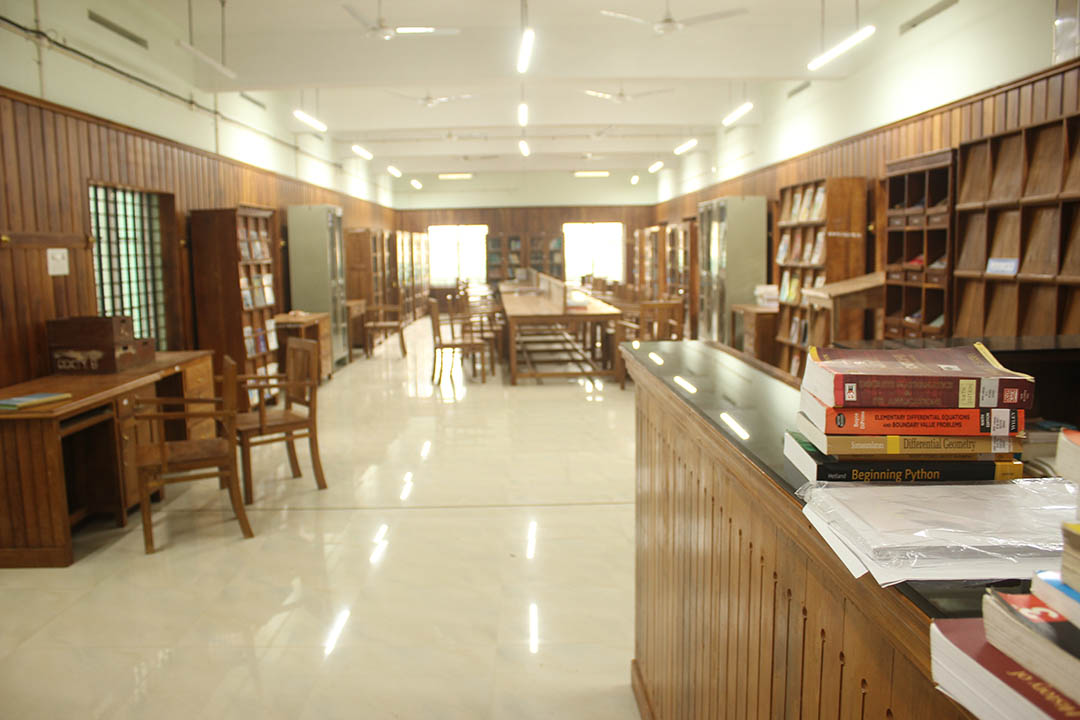 Government College Kattappana,the long-cherished dream of the district of Idukki, was established in the year 1977 at Kattappana, the spice garden of India, a place famous for its cardamom and pepper plantations. Ever since, it has been a lamplight in the path of higher education, catering to the needs of the aspiring youth of the high ranges.
nisi ut aliquip ex ea commodo consequat. Duis aute irure dolor in reprehenderit in voluptate velit esse cillum dolore eu fugiat nulla pariatur. Excepteur sint occaecat cupidatat non proident, sunt in culpa qui officia deserunt mollit anim id
GENERAL RULES
 Members must carry their ID cards whenever they visit the library. Books will be issued only on producing their ID cards. Entry to and exit from the library is managed via Biometric System using Mi-fare cards given to the students and staff.

The college library will function from 9.00 am to 5.00 pm on all working days. On Saturdays, library will be open for reference purpose from 9.30 am to 4.30 pm.

The number of books that can be borrowed at a time is as follows:

UG Students: 3 PG Students: 6 Teaching staff: 10 Non- Teaching Staff: 5

Books are issued for a period of 14 days and a fine of Rs. 1/- per day per book will be charged if books are not returned on or before the due date. If fine exceeds Rs. 20/-, issue of books may be stopped.

 Reference books, journals/periodicals, magazines/newspapers, CD-ROM databases, and other documents declared "For Reference" by the Librarian will not be issued.

Librarian will have the right to call back any book at 24 hours notice.

 Users should observe strict silence in the library and its premises.

Personal belongings are to be deposited in the property counter kept outside the library.

Users should not make markings, underline, write on or tear pages of library documents.

Readers are advised to handle all library properties with care. Library is equipped with CCTVs for better surveillance.

Xerox and printing facilities can be availed by the students and staff at Rs. 1/- per page.

Users are advised to return all the borrowed library materials by first week of March every year for annual physical stock verification of the library.